Always know what is going on inside your home with the help of CCTV companies in London
It's not just the threat from outside that can be a concern to homeowners but what is going on inside their home as well.
If you want to make sure you are in the picture in every aspect of your family home, interior cameras offer a comprehensive insight. 
With the help of CCTV companies in London you will be able to keep an eye on what goes on inside your home even when you are at the office or away on holiday. 
Using popular products such as 'nanny cams' and 'pet cams' CCTV companies in London can make sure all your concerns are addressed. 
How CCTV companies in London can keep you connected
Thanks to remote access CCTV it is possible for anyone to be able to check in on their property whether they are at home or away.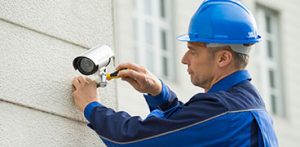 If spending long hours away from home leaves you worrying about what the dog gets up to, for example, CCTV companies in London can fit 'pet cams' to let you monitor your beloved pooch and check they are ok. 
Or it could be that you are nervous about heading away for a weekend and leaving an au pair or nanny in charge of your children. Understandably this could be a cause of anxiety, but with the support of CCTV companies in London it is possible to keep an eye on what goes on when you are away with the help of a nanny cam. 
If you make whoever is in the house aware that CCTV cameras are operating it is a good way to give you peace of mind about safety when you are not at home. 
Check in with remote access
One of the many gifts technology has given us is accessibility and this is certainly true of CCTV. Remote access allows homeowners to view live footage of the exterior and interior of their home whenever they want to. 
As long as a camera is set up to cover a certain area you will be able to log in whenever you want to on your smart phone or computer and see what is happening at home. 
Covert or overt – you choose
If you are genuinely concerned about security in your home you may also choose to install discreet covert cameras. These can capture events without it being obvious that recording is taking place. 
Let CCTV companies in London give you peace of mind
Whatever the issue is that bothers you when you are away from home, there are CCTV companies in London that will be able to help. 
Rhino CCTV offers expertise in CCTV installation in London, working across domestic and commercial settings. Offering customers a range of solutions and cameras, Rhino CCTV will work with you to find the perfect solutions for your safety concerns.
To find out more about keeping an eye on you home wherever you are through home CCTV get in touch with Rhino CCTV.