Is your house secure? Start the year with a review of your home security
The New Year is the perfect time to get your home in order – and one area that can be overlooked is updating your security. Home security has made huge advances in recent years with highly responsive, discreet and affordable technology revolutionising the market.
Many homes – even relatively new ones that are around 20 years old – will still only have a rudimentary security system in place.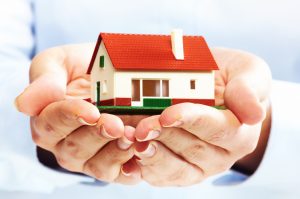 What needs fixing?
Missing keys for window locks, locks that stick on the door and are left undone, missing garage keys, and alarms that are not in use are all common security flaws that can be easily fixed.
If this applies to you it would be wise to take action swiftly and check you are not flouting the terms of your house insurance.
Once you've given the basics a once over consider if your security is really up to scratch. If the neighbours' alarms go off and no-one pays any attention you may want to step up your home protection to the next level.
CCTV makes a great addition to household security and can really help to bring families peace of mind, especially if there has been a spate of break-ins in your community.
Start by considering what your concerns are: Do you worry about people crossing through the back garden, opportunist thieves trying doors to cars, or someone actually getting inside your home?
CCTV cameras can be set up targeting specific areas of concern and using remote access you will be able to check on these areas even when you are away from home.
A Pan, Tilt and Zoom CCTV camera would be ideal to cover a back garden and will allow you to sweep over the area, while a fixed position Bullet camera could focus on the front door.
CCTV will not only provide you with evidence and allow you to check areas of your property; it will also act as a significant deterrent to intruders.
Taking the time to review your home's security is the best step to take to protect your property over the coming year.
For more advice on installing CCTV contact RhinoCCTV.