Show your home some love with an added layer of security
It's February and love is in the air and what better time than now to show your home a bit of love?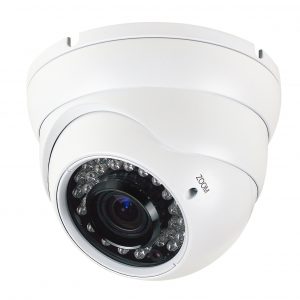 As a general rule we love our homes – who wouldn't? But do we do enough to protect our beloved properties? A lot of work, money and time go into creating a home environment that makes us happy and welcomes us at the end of the working day.
While we spend time routinely upgrading the decor of our homes  to create an atmosphere that we love, and investing in the latest domestic appliances and gadgets, perhaps the most important aspect of home life can be overlooked – security.
Protect the home that you love with CCTV
Our homes are where we go to retreat from the outside world, a place to feel nurtured, loved and safe – and this is certainly worth protecting.
Keeping that love within the house and not letting your security be threatened by an outsider takes just a little thought and time.
Think of adding security to your house as like throwing a protective arm around your home and family that acts as an invisible outer wall.
Give your home an added layer of security
By adding CCTV cameras to the outside of your home the deterrent factor will instantly boost your security and should make intruders less likely to target your home.
Various cameras can be installed to give sweeping views of the exterior of your property – as well as a fixed 'bullet camera' that can be trained on your doorway to provide high quality images of callers.
For added peace of mind you can choose to bring that added layer of security inside the home with discreet eyeball cameras that can keep an eye on people you admit to your home, or that could be used as evidence should you be unfortunate enough to suffer a break-in.
We work hard to create a loving home environment, don't let an unwelcome intruder breach that. Add an extra layer of security to protect that home that you love.
Contact Rhino CCTV for more information on home security systems.